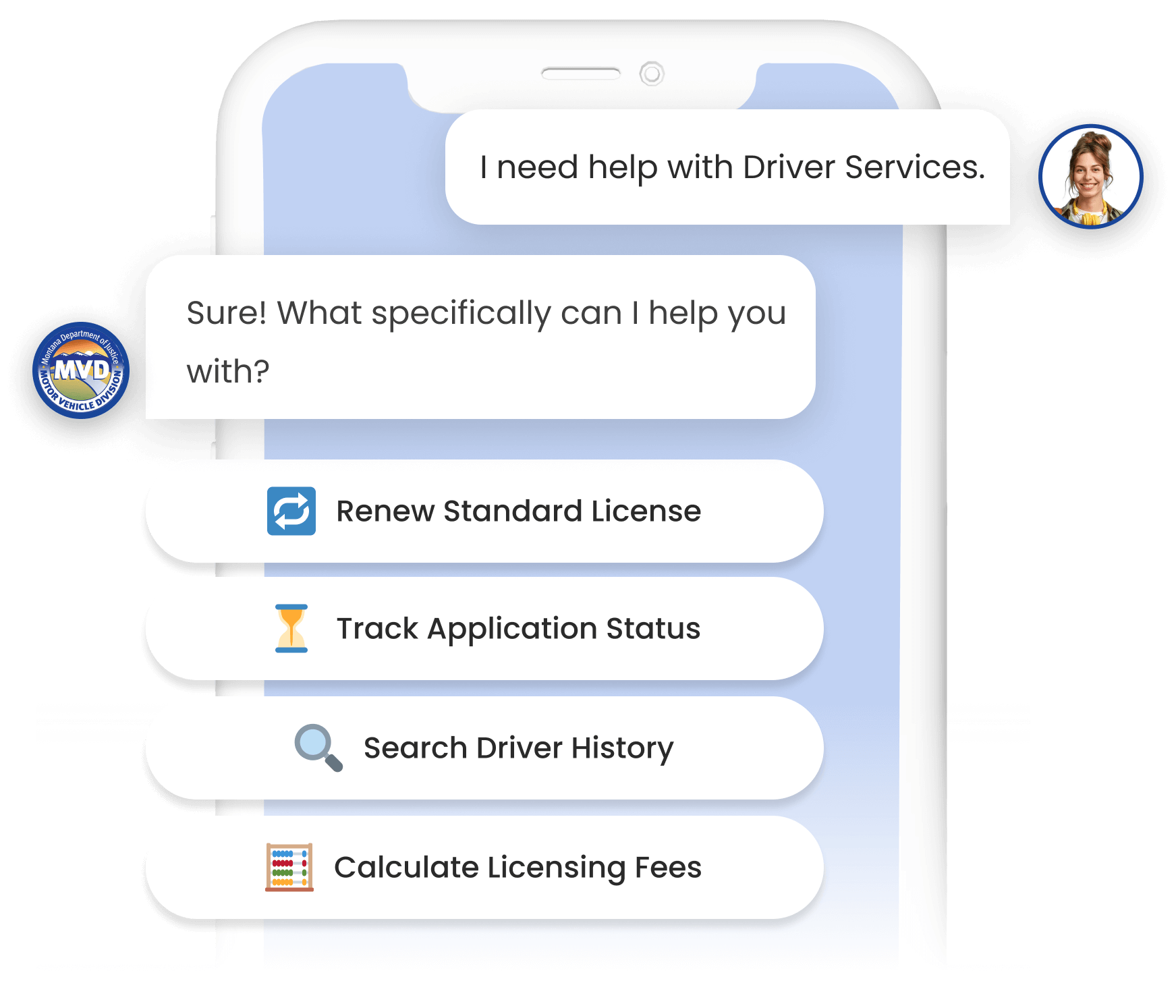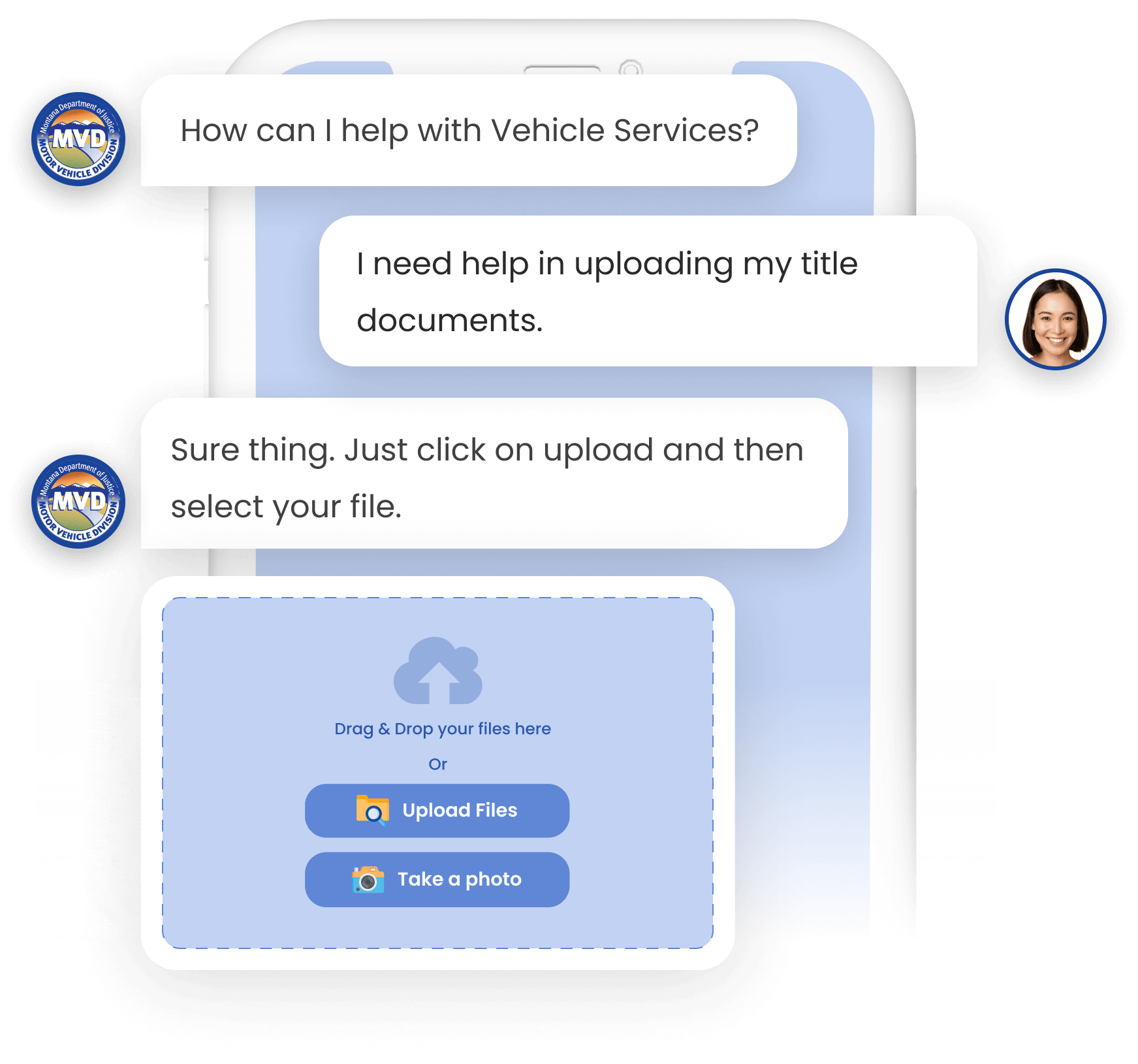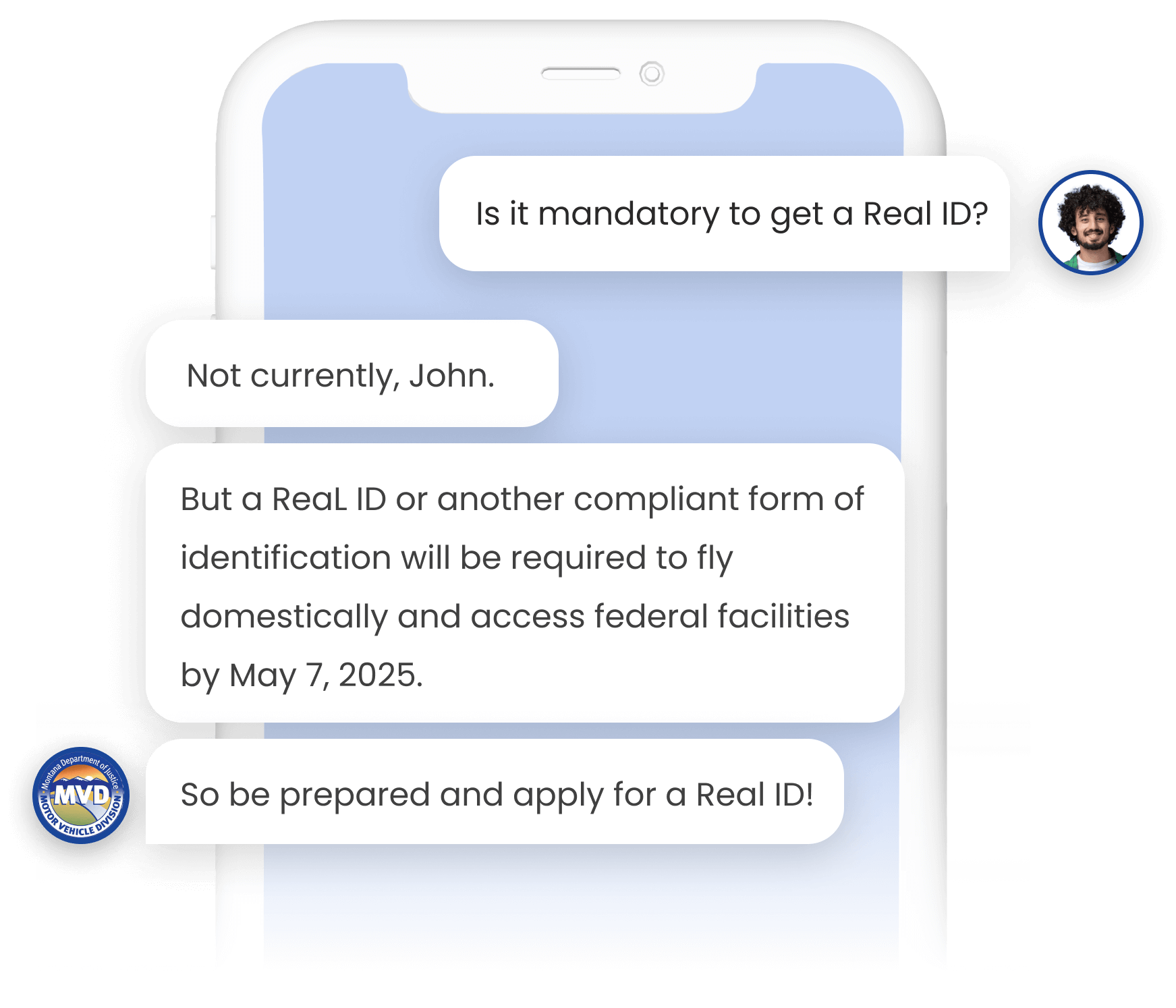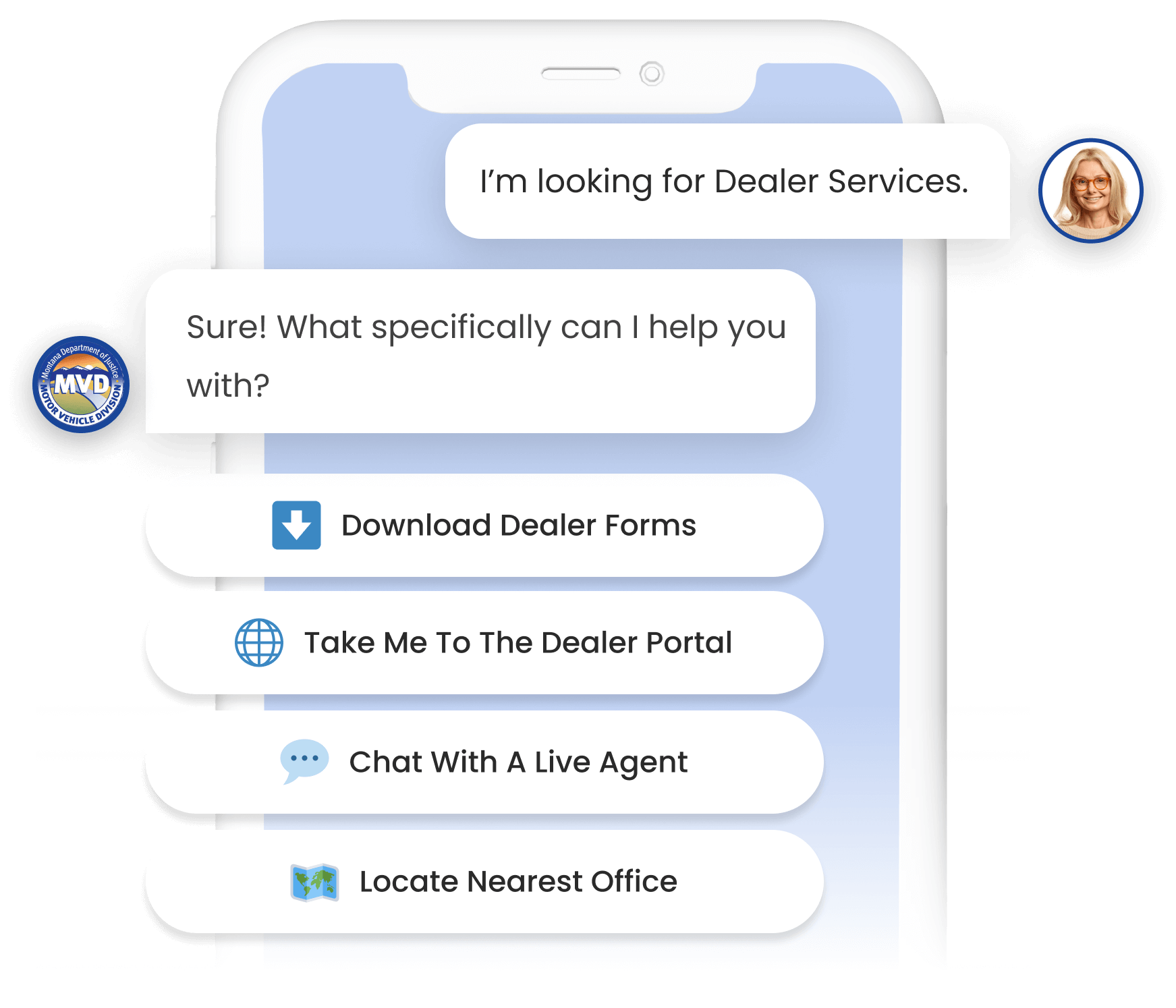 From license renewals to scheduling tests, instantly help your DMV customers navigate the necessary forms, applications and appointments with an AI Chatbot Agent.
Eliminate call wait-times and improve customer satisfaction by automatically resolving common customer questions about registration renewals, title transfers and emissions tests.
Real IDs can be really confusing. Use a human-like AI Chatbot to conversationally explain benefits, debunk myths and drive Real ID adoption to 100% within the federal deadline.
Automatically assist every automobile dealer at an incredible cost-per-ticket. From registration filings to dealer bonds, improve compliance rates by leveraging a better user experience.