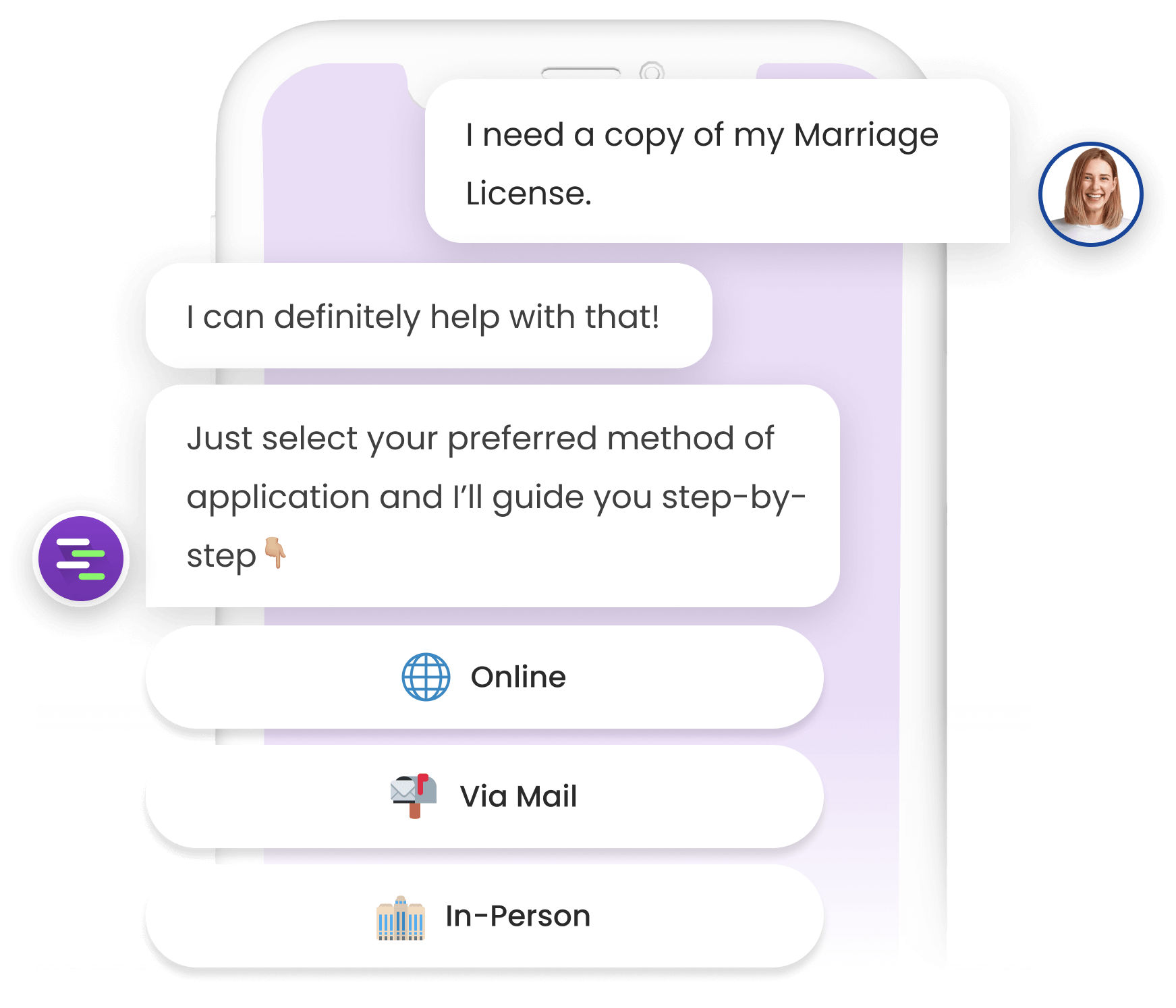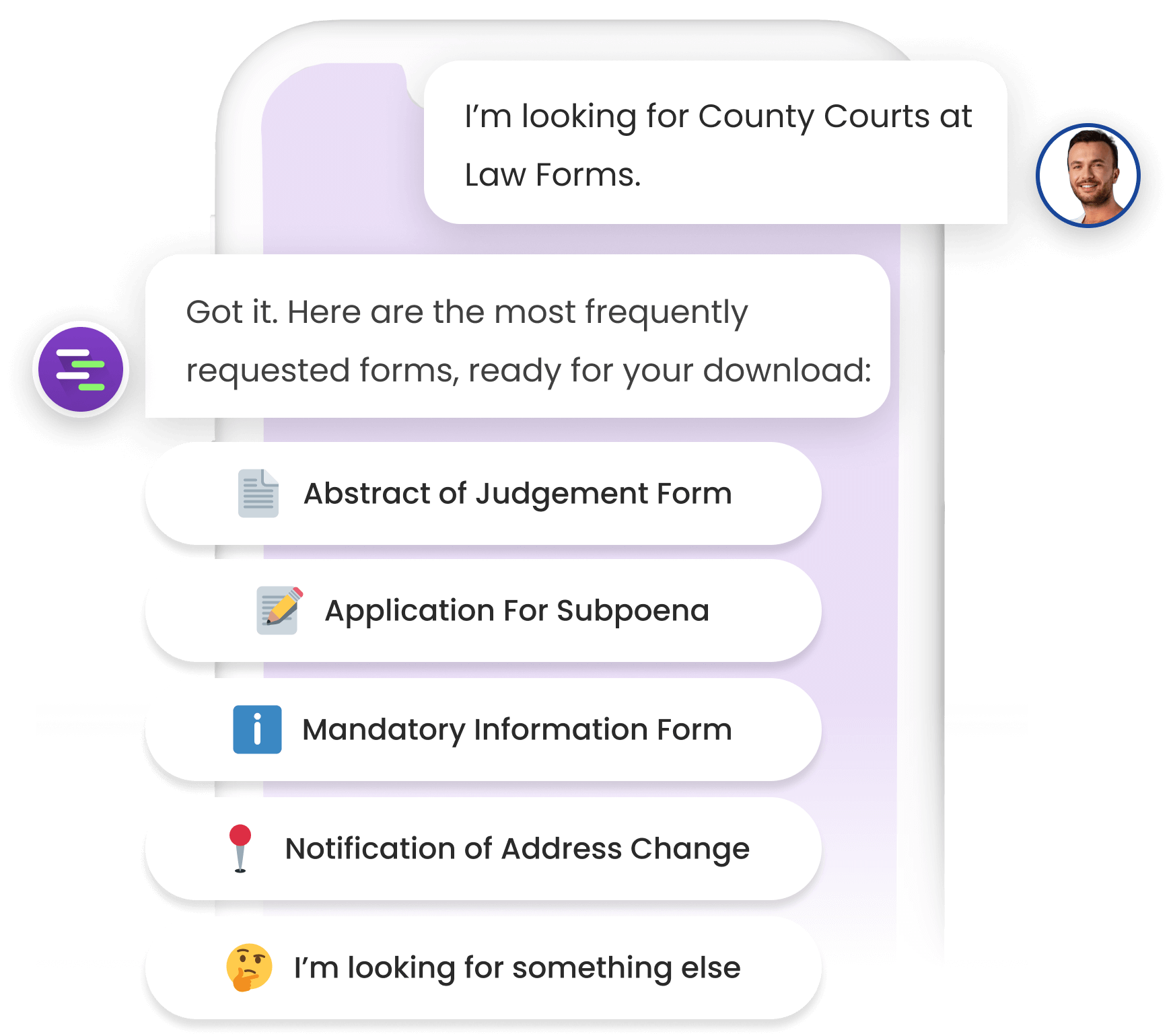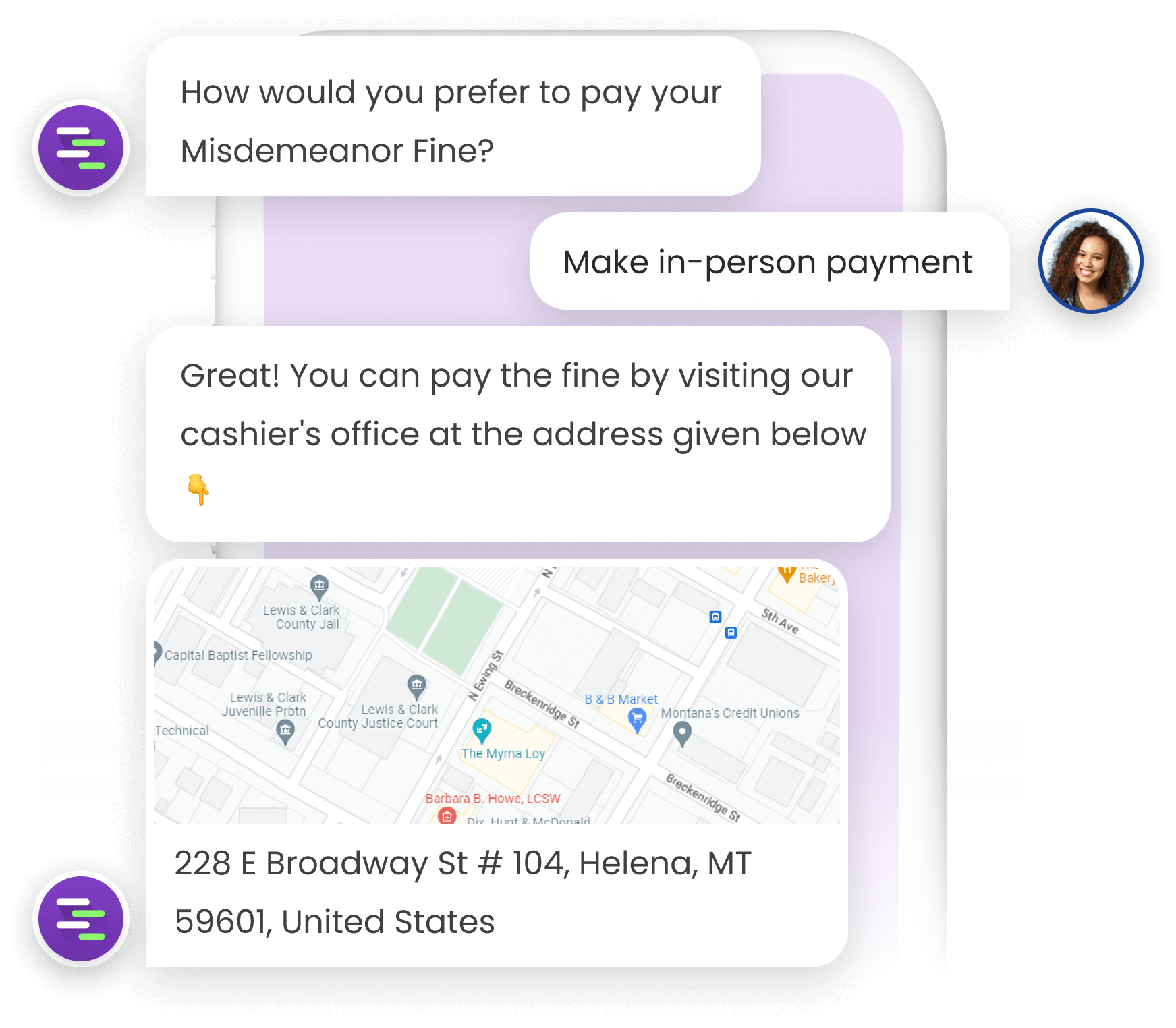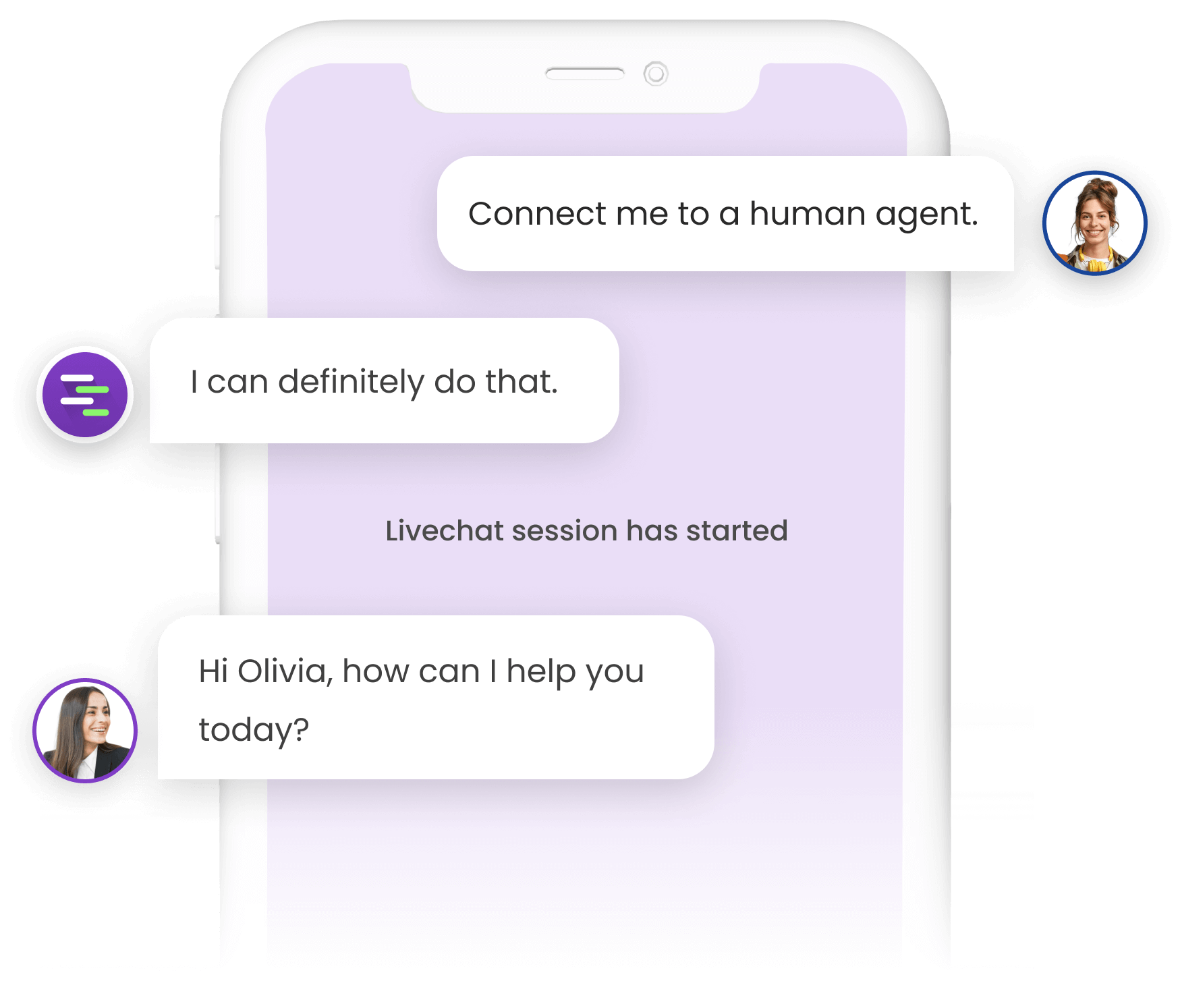 Be it marriage, birth or death certificates — instantly answer questions about searching records and requesting certified copies, with an AI Chatbot Agent.
Dramatically improve the UX of your attorney services and document portals by giving quick, chat-based access to legal forms, court calendars and filing fees
Use a human-like AI Chatbot to conversationally guide citizens through the entire user journey for probate & escrow payments, misdemeanor fines and attorney access subscriptions.
When facing a particularly complicated customer question, the AI Chatbot will seamlessly handover the conversation to a human agent by leveraging our Native Live Chat capabilities.