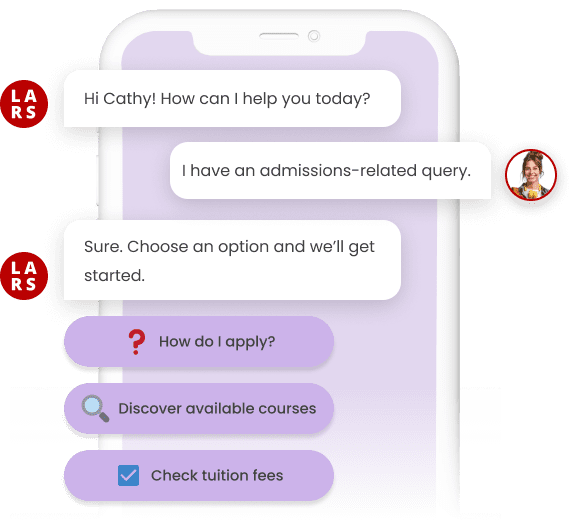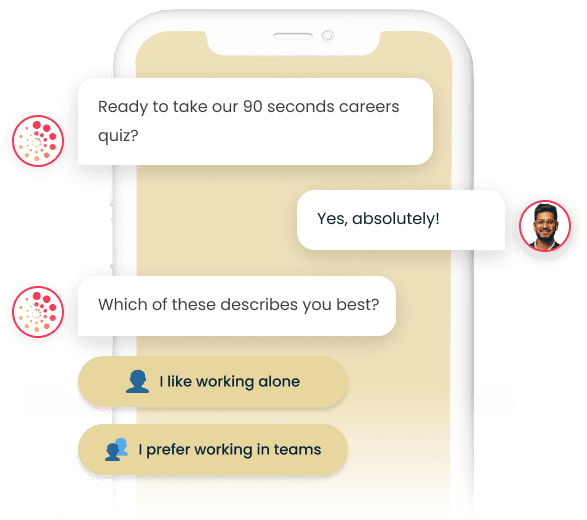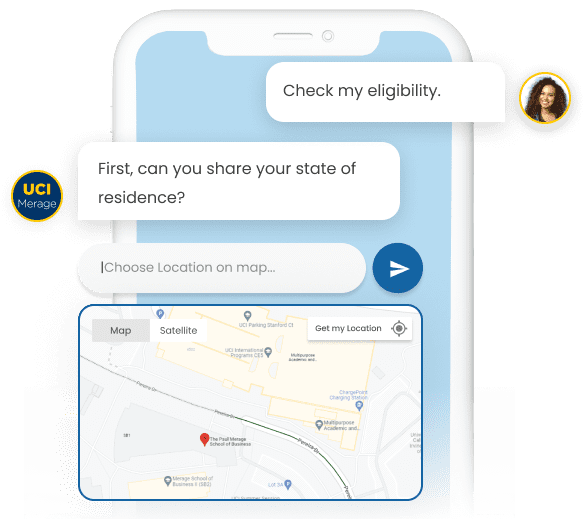 Generate Enrollment Lead
Convert queries into enrollment leads
With chatbot automation, every query = an enrollment opportunity. Maximize your sign-ups with instant answers about admissions, course offerings and financial aid.
Use chatbot quizzes as lead magnets
Steer prospective students into your lead funnel with chatbot quizzes. Offer tangible value with personalized course suggestions based on their interests & skills.
Pre-qualify all student leads
No one like a wild goose chase. Save your precious time by filtering for potential students based on their location, program of interest and other factors of eligibility.