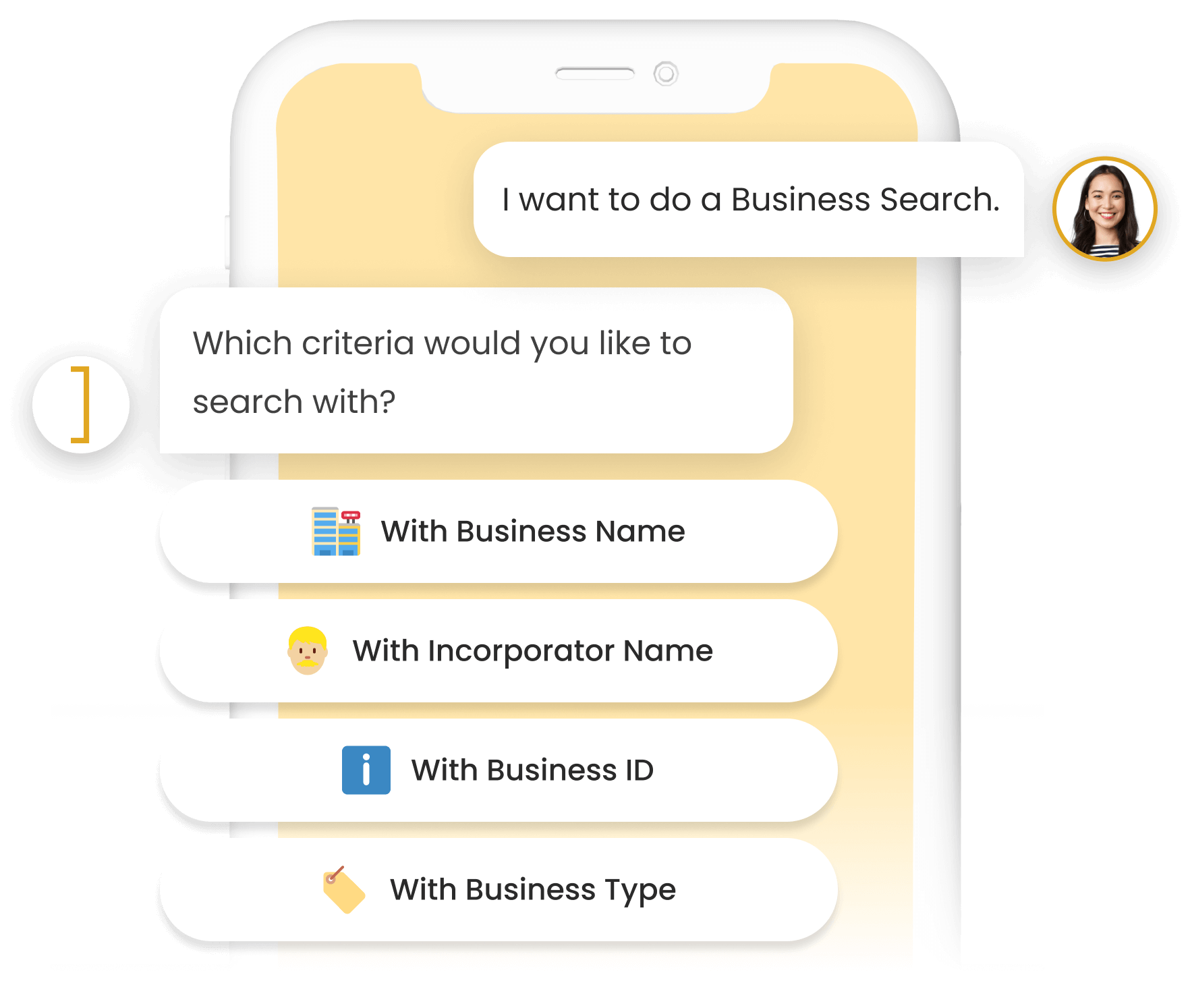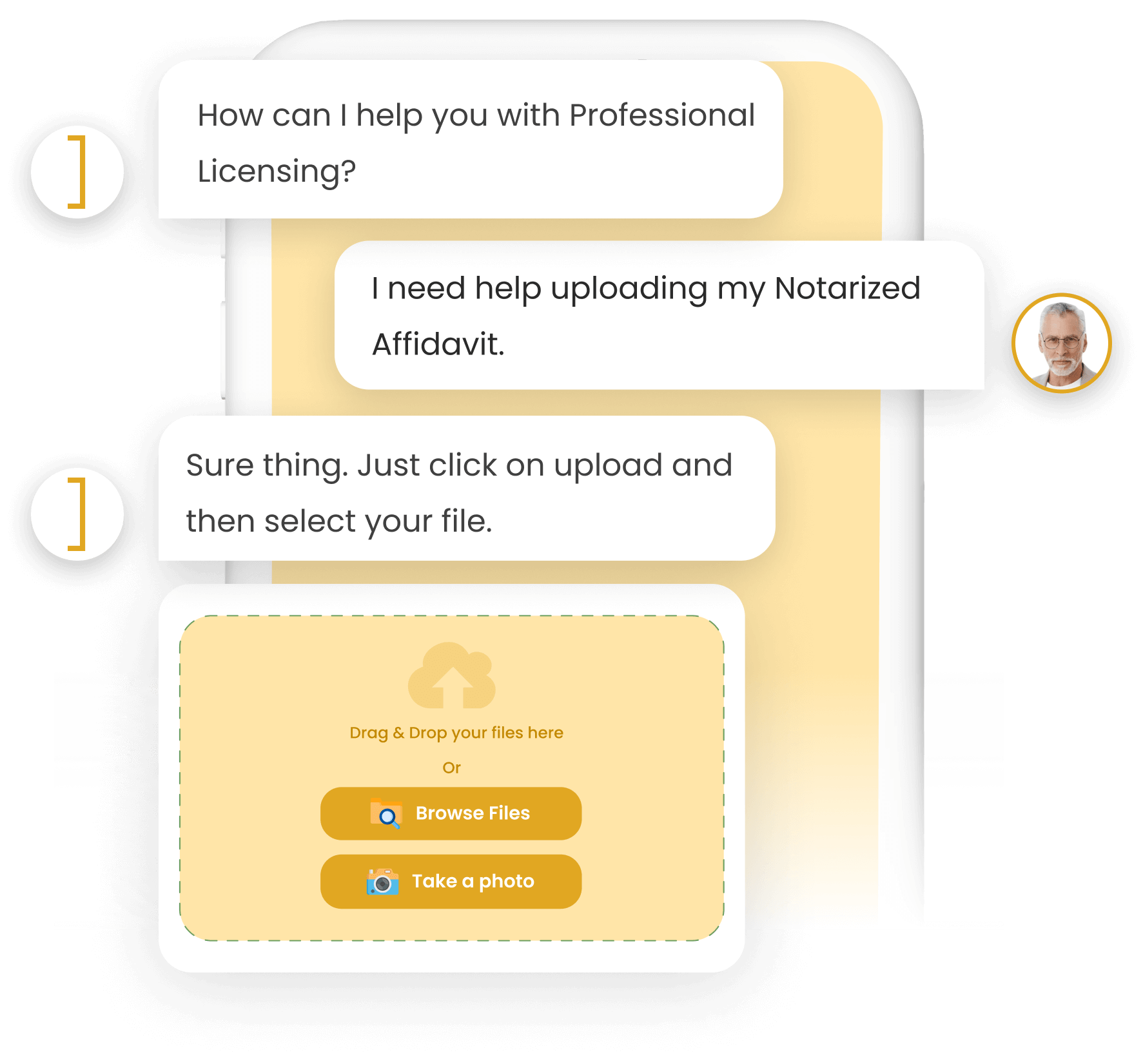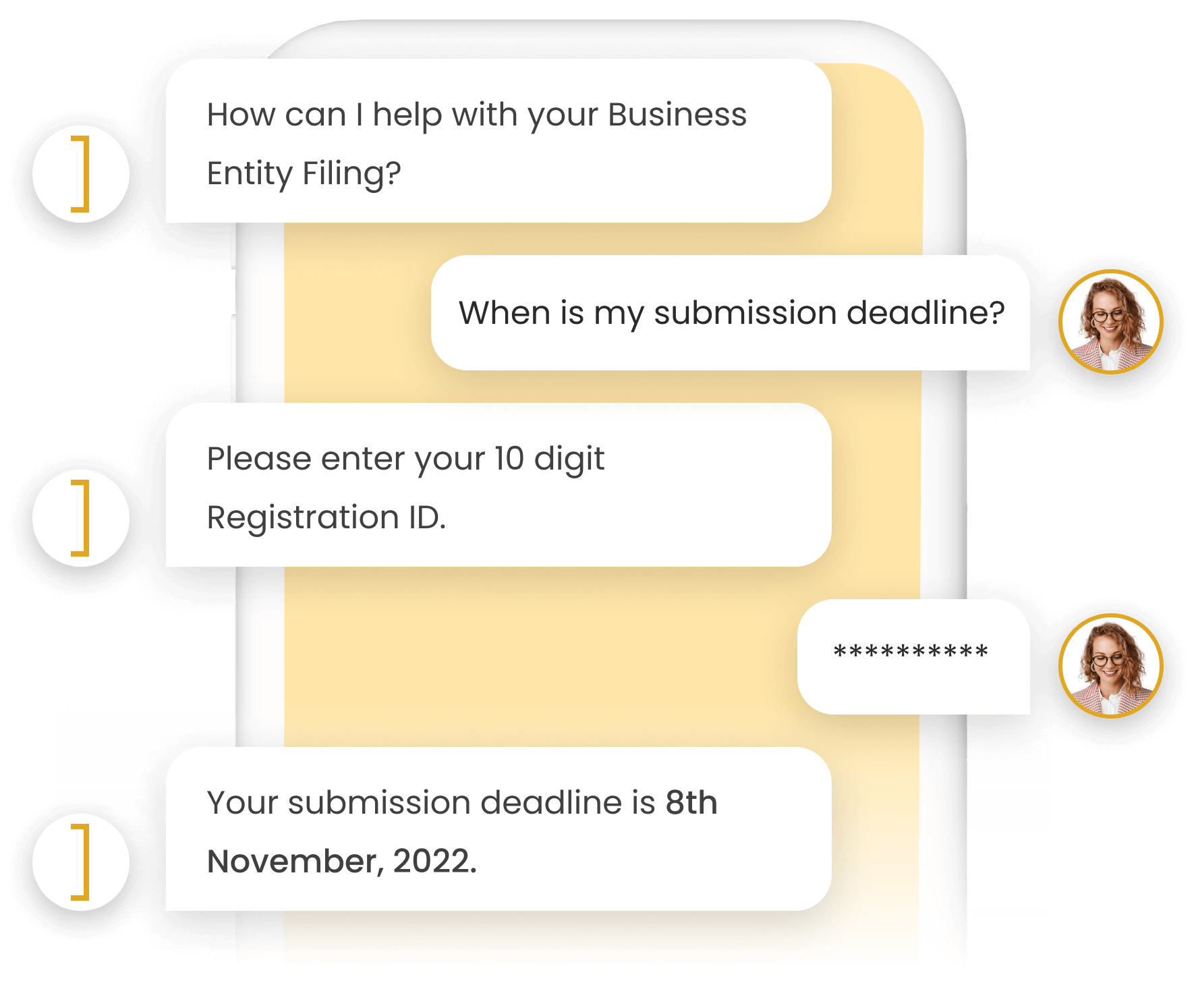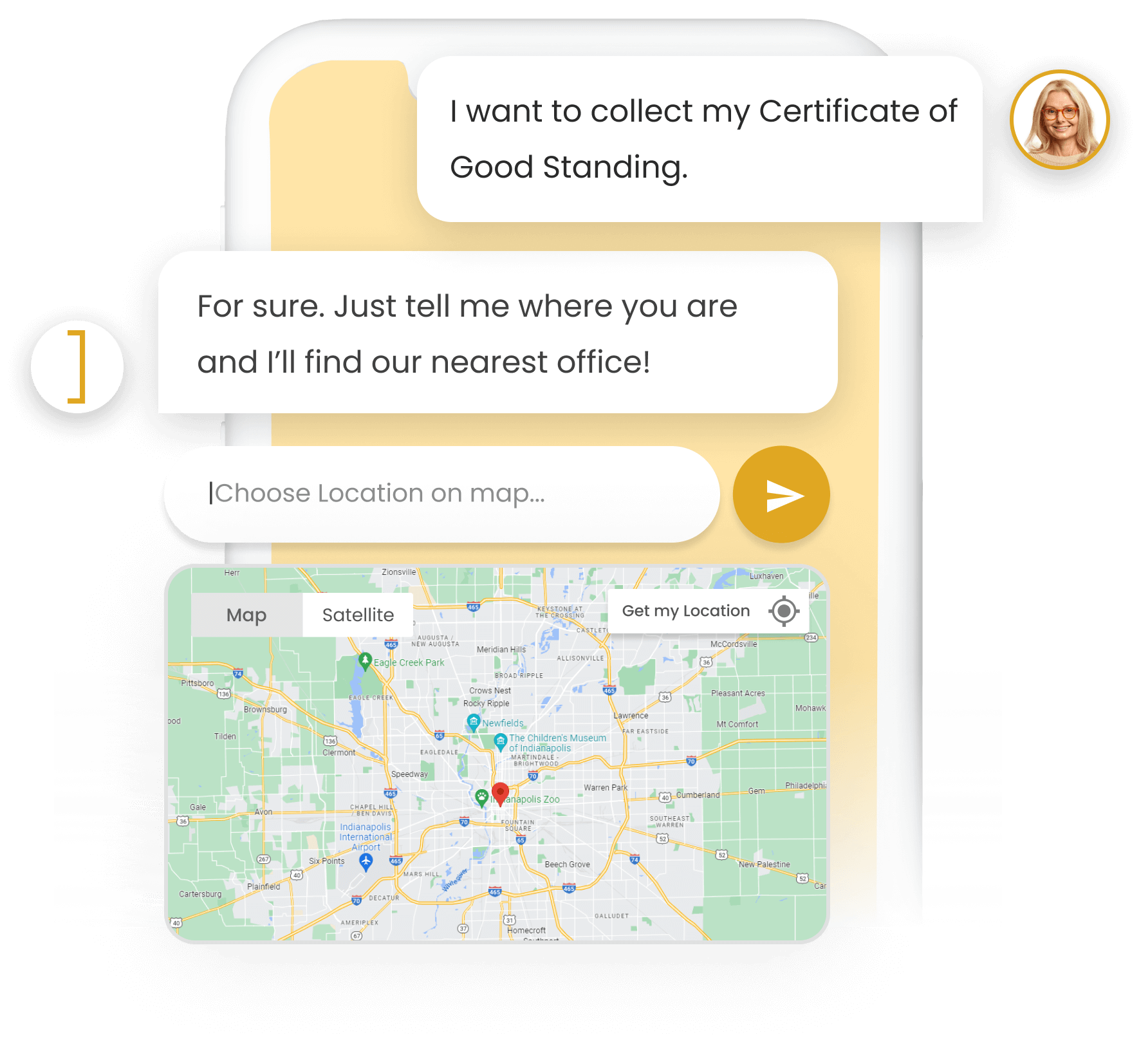 Automatically guide every customer on your search portal that's looking for the right business name, trademark filing or UCC record — using a human-like, AI Chatbot.
Be it real-estate or professional licensing, simplify & expedite the user journey of getting certified, using an AI Assistant that instantly resolves all customer doubts, while simultaneously reducing your call center-costs.
Fast-track Business Entity Filings by deploying an AI Customer Service Agent to answer every repetitive query about submission deadlines, amendments and related processes.
Dramatically reduce incomplete requests for certified copies, back & forth emails and customer calls using an AI Chatbot that explains every step of the information request process.