Key Takeaways
JagoInvestor is an Indian personal financial management company that has provided financial education to over 15,000 people since 2008
To generate leads for their training programs and financial management services they were using regular landing pages with webforms
The forms were, as expected, unengaging and were causing potential customers to drop from the page before converting
JagoInvestor switched from forms to Tars chatbots and was able to increase their conversion rate by 50%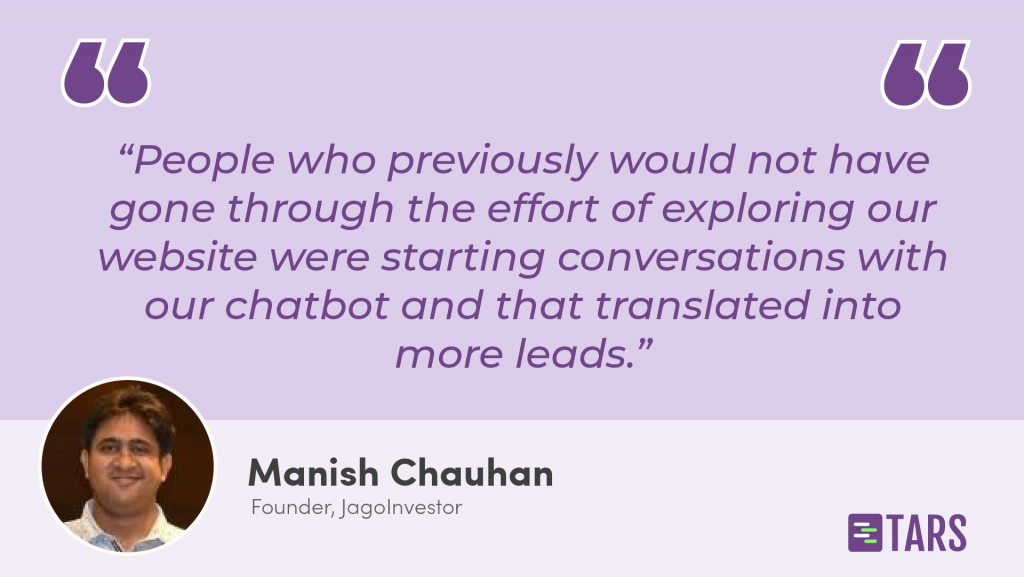 Managing finances is one of those things that we all know we should do but we don't want to do. It's complicated, tedious, stress-inducing and yet necessary. Fortunately, there are businesses who've made it their mission to help people get a handle on their personal finances and this case study deals with one such business. JagoInvestor is an Indian personal financial management company that has provided financial education and services to thousands of people. Using TARS chatbots to capture leads and get their financial management knowledge in the hands of more people. We spoke to Manish Chauhan, Jagoinvestor's co-founder to get the full story.
About JagoInvestor Offerings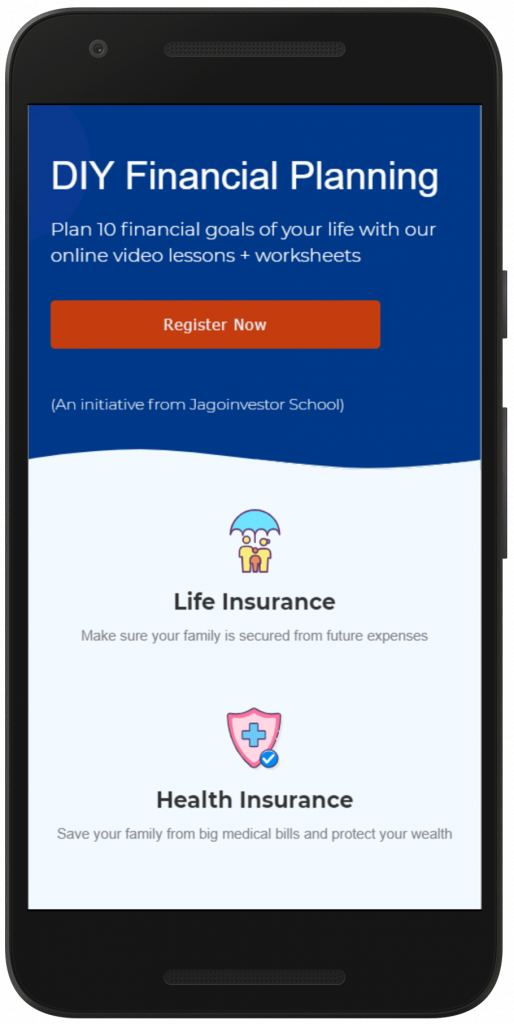 JagoInvestor's website has been around since 2008, providing courses, webinars, books and blog posts (amongst other things) about personal finance management to their audience. On top of these educational resources, they also offer a suite of personalized financial management for customers who want a more hands-on approach to financial management. Manish tells us that between these services, the company has helped over 15,000 people get a handle on their personal finances.
The Problem
To increase viewership on their content and to grow their financial management practice, Manish and his team used to rely on a standard lead generation flow. Throughout their site, they incorporated webforms to capture contact details from their site traffic.
The issue with this approach was that their site visitors (unsurprisingly) did not like filling out their forms. As a general rule, no one likes interacting with forms. They are tedious, clunky, and mobile un-optimized. The end result was that many site visitors would drop before completing the forms, and JagoInvestor was losing valuable leads.
The Solution
To increase the engagement in their lead generation flow, Manish and his team decided to take a conversational approach. In addition to their regular webforms, they deployed a TARS chatbot that could step users through a simple lead generation flow.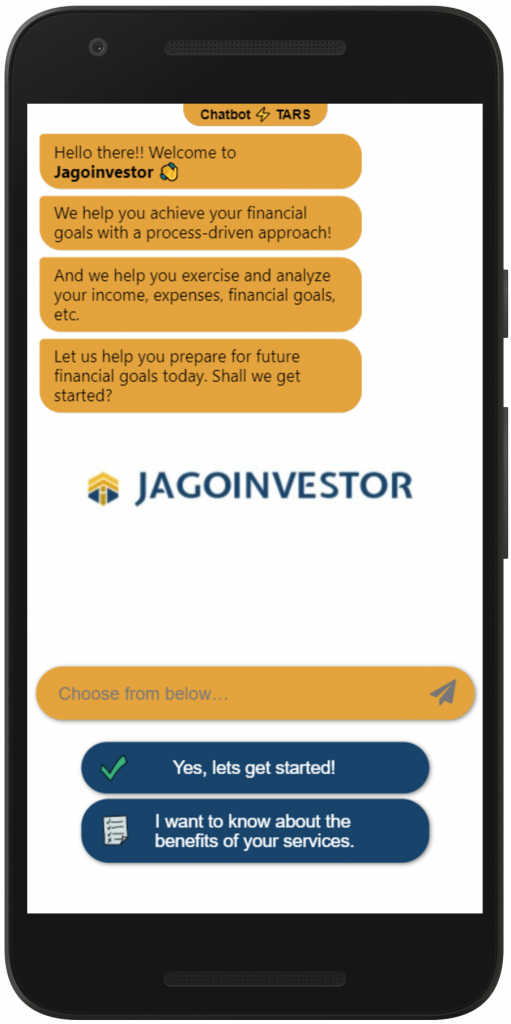 The advantage of using a chatbot was that it transformed the boring form-filling process into an interactive two-way chat between JagoInvestor and their audience. Rather than being confronted with a wall of form fields, users found themselves conversing with an automated agent that divided the interaction up into bite-sized chunks. As such, even though the user was essentially completing the same lead generation process as they were before, it felt considerably more interactive.
And the proof is in the numbers. JagoInvestor found that the bot performed up to 50% better than their webforms in converting traffic into leads.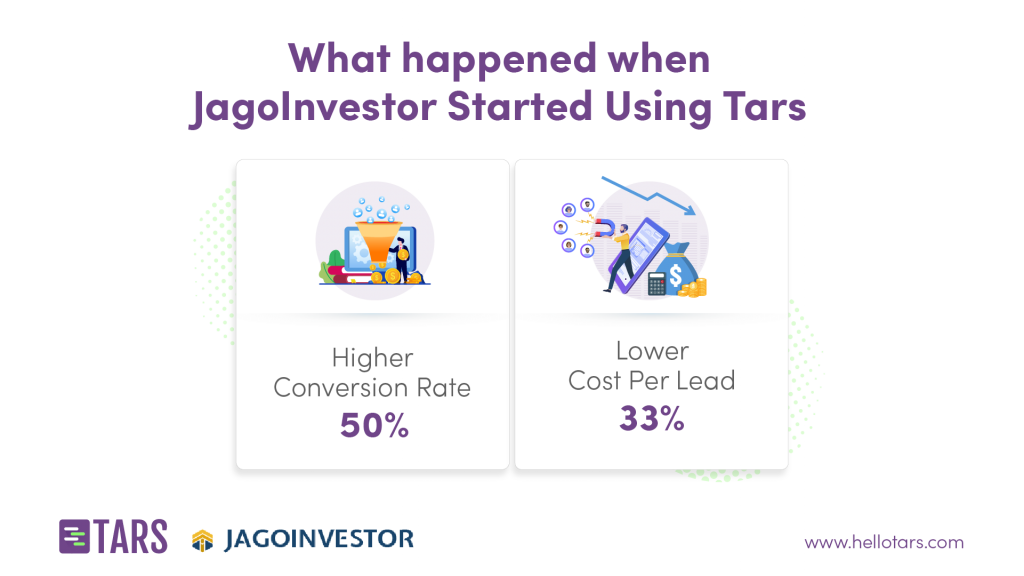 Conclusion
JagoInvestor's results are undoubtedly impressive. Using chatbots they were able to get their valuable financial management knowledge into the hands of more people, without investing any additional effort into bringing traffic to their site. But it is also important to note that their experience is far from exceptional. In our experience, a 50% increase in conversion rate when switching from forms to chatbots is par for the course. Chatbots are more engaging than forms and site visitors will reward you with their contact details for that additional engagement.
If you're interested in implementing something similar for your business, book a demo with us today.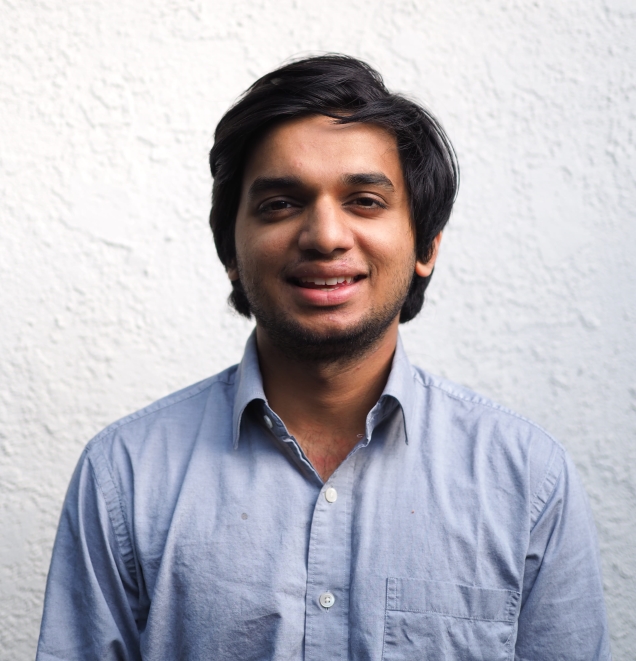 Arnav is the Director of Content Marketing at Tars. He spends most days building bots, writing about conversational design and scrolling through Giphy's trending section looking for the gifs that go into the Tars Newsletter.