Ecommerce Product Guide Chatbot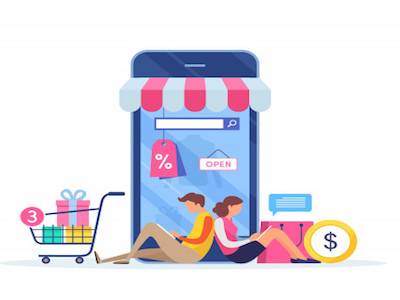 Use this Template now!
Schedule a Demo
Customers love beauty products especially if they enhance their looks. However, for a business, we understand the number of challenges that come with selling skin care products. Whether you've launched a new item or trying to get more sales for a particular product, this chatbot template can help you make those lost dollars. Working as a personal consultant, this chatbot also convinces users to make a purchase.
Frequently Asked Questions
What is an Ecommerce chatbot?

An Ecommerce chatbot is a fully automated piece of software that has a conversation with your prospects to capture and qualify leads in your digital marketing campaigns.

What is a conversion rate?

Your conversion rate is the percentage of visitors to your landing page that gives you their contact information or makes a purchase on the spot. For example, if 200 people visit your page per month and 100 give you their contact info, then your conversion rate for the month is 50%.

Why does conversion rate matter?

Getting traffic to your landing pages is time and money-intensive. You either spend hours making the content required for good search rankings or spend large sums of money on Google Ads to show up at the top of the page. To maximize the ROI on these investments, you need to maximize your conversion rate as much as possible. To do this you must reduce friction in the lead generation process. One way to do this is by increasing user engagement. The vast majority of your prospects are dropping from your page because they don't like forms and they don't like reading blocks of text. Chatbots solve this engagement problem. By engaging prospects in a real conversation, they transform the lead generation process into a personalized process that gives prospects the engagement that they desire, and increases your conversion rate by 2x.

Can I use this Ecommerce chatbot template for free?

Yes you can. Website chatbots can live on the bottom right of your website, ready to capture and qualify leads for you all day, everyday. In fact, we use a chatbot on our website ourselves and it generates 100s of leads for us per month! If you want to build a chatbot for your website, sign up for the Tars Chatbot Builder over HERE or book a free call with a Tars conversational design expert over HERE (they can help you get set up).

What other software (e.g. CRMs, ESPs) can Ecommerce chatbots integrate with?

Using Tars' powerful API integration feature and Zapier integration, your Tars chatbot can integrate with thousands of your favourite business management apps. If you need help setting up, or want a Tars conversational expert to design a bot for you for FREE, book a time slot with us over HERE.

Can I edit this Ecommerce chatbot template?

If you sign up for the Tars Chatbot Builder, you can use this Ecommerce chatbot template as a base and make all the customizations your heart desires within a matter of minutes. You can sign up over HERE and check out our complete chatbot tutorial over HERE. If you need help setting up, or want a Tars conversational expert to design a bot for you for FREE, book a time slot with us over HERE.

Do I need to know how to code to build an Ecommerce chatbot?

Contrary to common belief, you do not need to be an expert programmer to build a chatbot. In fact, using the Tars builder you don't need to know any programming at all. We built the Tars Chatbot Builder first and foremost for the marketer with NO CODING EXPERIENCE in mind. Sign up and start creating over HERE.

Can you build an Ecommerce chatbot for me?

We have a team of highly motivated conversational design experts whose sole aim in life is to create the most optimized chatbot for your law firm. You can book a time slot with them for free over HERE.

I cannot find a chatbot template in your galley. Can I request it?

Why request a chatbot template when you can create a bespoke chatbot that fits your exact needs within a matter of minutes? Tars is the internet's most intuitive chatbot creation tool. It allows you to build high-converting conversational experiences like the one above to take your law firm's marketing to the next level. If you need help setting up, or want a Tars conversational expert to design a bot for you for FREE, book a time slot with us over HERE.

Can I change the language of this Ecommerce chatbot template?

Yes. Ecommerce chatbot templates created in the Tars Chatbot Builder function like regular webpages. This means that they can support every single language that your browser supports.
Ready for higher conversion rates?
Book a slot with a Tars expert to see how chatbots can increase your conversion rate by 50%
How it Works?
Create A Conversational Workflow
Signup and create the Chatbot flow using our no-code builder or use a pre-built template.
Bring Customers To Your Chatbot
Bring customers to your Chatbot through your existing digital channels.
Manage Conversation Data
Use our powerful data management features to send actionable data from your conversations to your CRM.
What our customers say 💬
---
— Michael Kupfer, Director of Marketing, Harvard Business Solutions
Tars team is very responsive and pleasant to work with. They actively recommend ways to improve performance and utilize the chatbot platform in additional ways. The chatbot builder UI is simple to use and the chatbots themselves are easy to launch and modify.
Why you should use chatbots/conversational landing pages for your business👉