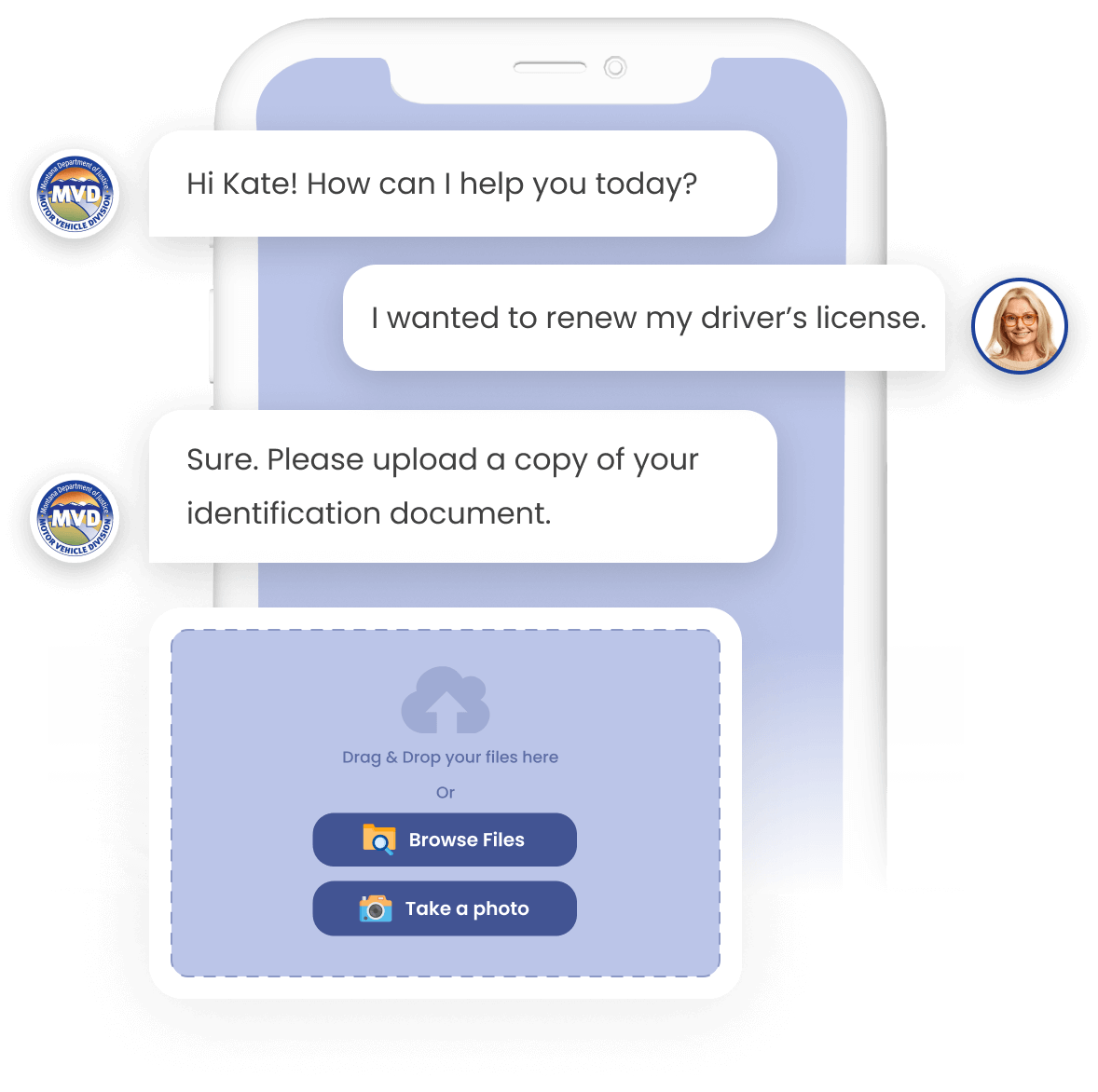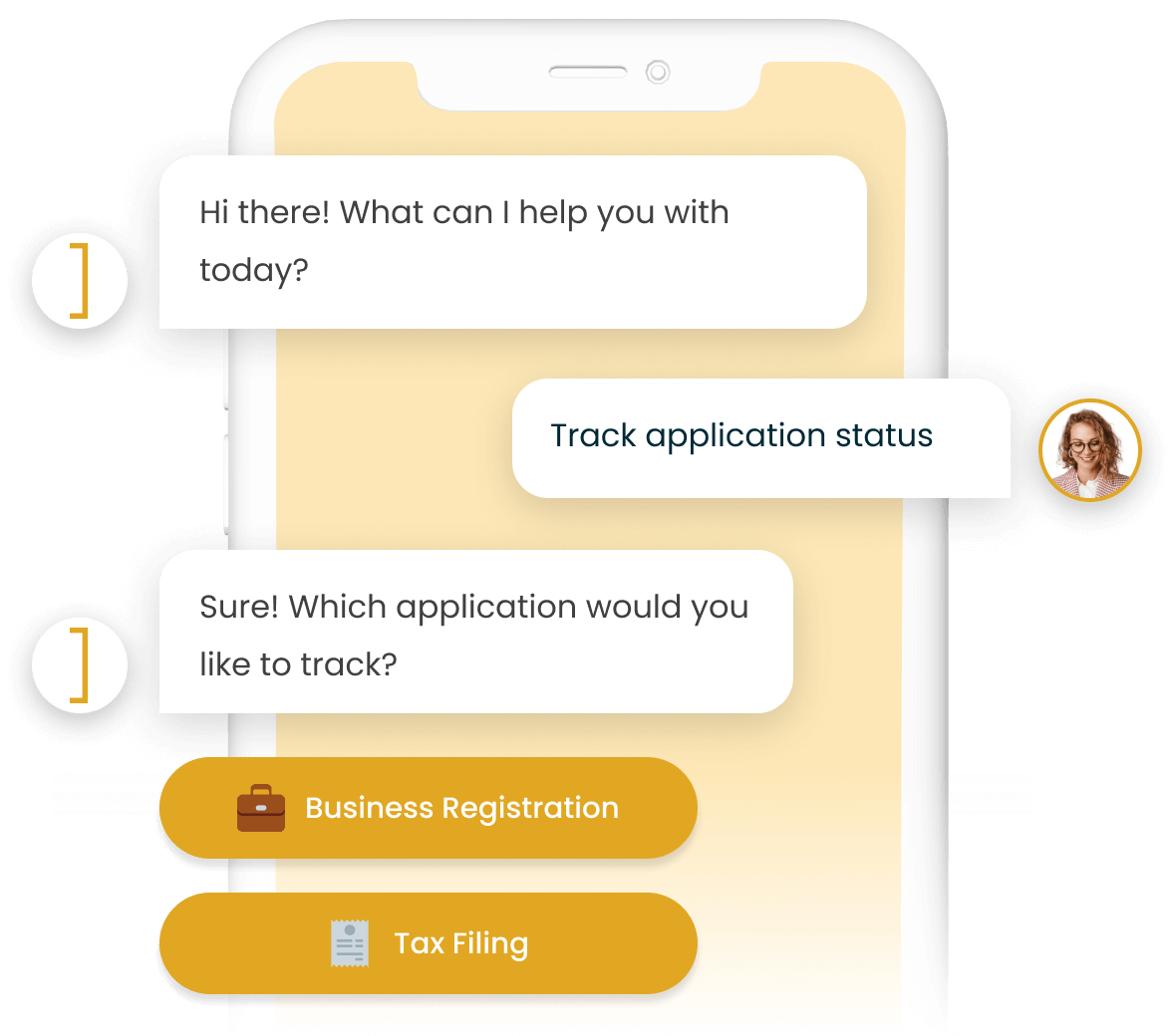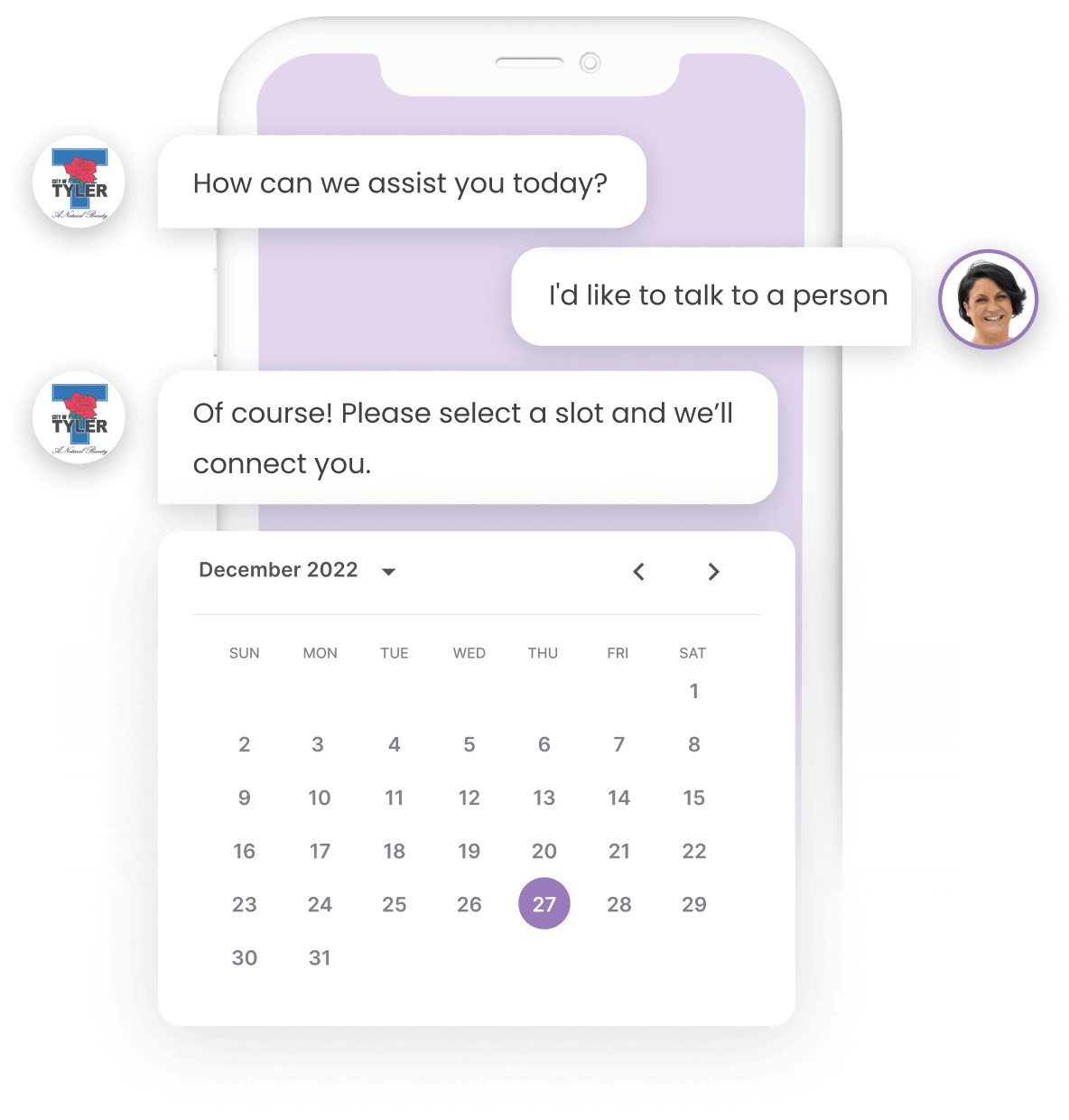 Promote ease of doing business
Simplify licensing & permits
Make licensing, tax, and permit requirements more visible and transparent to citizens with conversational AI to create a more citizen-friendly environment.
Leverage chatbots to automate the process of filing documents and tracking application progress, helping to reduce citizen frustration, and enabling faster problem-solving.
Facilitate access and information on local regulations with a chatbot that answers FAQs and connects businesses with relevant resources.